Preaching Workshop
Topic: The What and the How of Biblical Preaching
Date: April 14, 2019 (Sunday)
Time: 3.00p.m. to 6.00p.m.
Venue: Trinity Methodist Church, Kuching


57, Jalan Ellis, 93300 Kuching, Sarawak
Phone: 082-410722
Who should Attend: Pastors, Elders, Lay Preachers, Church and Ministry Workers and Trainees, small Group Leaders and all others who are engaged in the teaching of God's word.

Admission is free

Google map
Speaker's Bio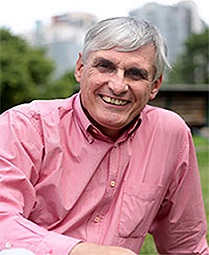 Rev. Mike Raiter was a former principal of Melbourne School of Theology. He is a well-known speaker and preacher in Australia and the author of a book on spirituality,"Stirring of the soul". He has also been a missionary in Pakistan and is married to Sarah and have 4 children. He is currently the director of the Centre for Biblical Preaching in Melbourne.



Resources Available For Browsing
A selection of our resources will be on display for you to browse through and pick up should you find them helpful.

Book Sales
Rev. Mike Raiter's books will be available for sale at a special price.

Encourage A Friend
Please contact us if you would like more copies of this flyer to pass on to others.

Need to contact us?
OUR DAILY BREAD BERHAD
Tel: (07) 353 1718
Fax: (07) 353 4439
e-mail: malaysia@odb.org